Mexico City & Puerto Escondido
October 27th – November 3rd, 2018
DAY OF THE DEAD TRIP

REGISTER THIS WEEK & SAVE $500 on tuition AND SAVE BIG ON FLIGHTS!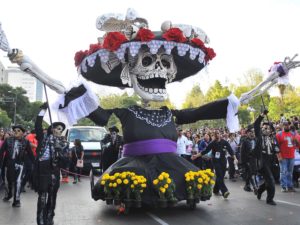 This is an all out adventure, nature and culture immersion, culinary experience and yoga retreat, inclusive of Day of the Dead celebrations in Mexico City, that will have you energized and leave you fully recharged. We'll wake up with the world, rejuvenate, indulge, soak up the sun, explore  and sleep like babies. Whether you're new to yoga or have practiced for years, whether you traveled before or not… this retreat is for you. All you need to do is have or get a passport and register now.
See the Retreat & Trainings Page for more info and Registration.