Everyday People
.
Our yoga teachers are firefighters, lawyers, musicians, therapists, artists, small business owners, brokers, coaches, writers, foodies, cyclists, runners and family members, etc., just like you. Come check them out.
Blanca Alcaraz
Founder, Co-Owner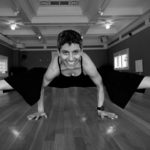 I came to yoga through resistance.
Raised as a migrant worker, I learned about the boundless power, beauty and energy of the land. My unwavering respect for our soil was literally cultivated in our family's daily dependence on it for survival.
From the work fields I migrated into an adolescence filled with violence, anger and rage, so much so that an educator told me that I would be dead by the age of 16. Fortunately for me, another educator was able to recognize and hone my true potential. Simply put, he believed in me.
One of the first places that I learned to listen to my body and to find in it an expressive path was sports. My years as a competitive athlete in the US and abroad made me entirely dismiss the idea of yoga.
My first experience with yoga was shortly after 9/11. As a firefighter, my sense of loss for everyone that day grew tremendously. Words became insufficient and my body became a receptacle for that silence and stress. For me, exercise has always had a meditative quality that unites my body, mind and soul. Increasingly, however, going to the gym was not enough, and injury and overuse had made many other sports impossible. With yoga, I found that I no longer was trying to prove anything to anyone, especially to myself, that simply being is enough.
As I deepened my exploration of yoga training, I also rediscovered many of the mind-body healing traditions that surrounded my youth—the heat work of Temazcal, the energy work of Curanderos; my yoga practice today blends not only East and West but also North and South.
My life is an example of the power of unconditional love and a testament to giving kids a second chance. I am forever grateful.
Jaclyn Kryzak
Creator, Co-Owner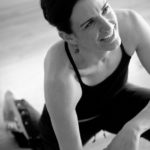 My mom died at 36 when I was just 10 years old. Because of this I live like each day might be my last–living and giving fully, unafraid, in the present, taking advantage of all life has to offer, challenges included.  I love, coach, lawyer, teach and practice the same way. The practice of yoga is what facilitates this for me–what regenerates and empowers me, keeps me fit in every form to tackle every day life. It's what I aim to share with you.
I spent the first half of my life as a competitive athlete, becoming and being a division 1 women's ice hockey player for Boston College. Being an athlete taught me to work—hard, and to work on me. It taught me to how to support, inspire and encourage people including myself; to be 100 % me because everybody plays a role and I had something important to contribute; to not be detoured by loss or failure; and to never give up on my goals or myself. Turns out this too is yoga and it's what I aim to share with you.
In the second half of my life I found law school, yoga, marriage, divorce, exponential love  and remarriage, and my step son—who has taught me about so many things, but most importantly, about selfless and unconditional love and what it means to be a mother and a caretaker. All this and the root of all my passions to date have led me to  being: a solo practitioner (lawyer) working with people to actively participate in the resolution of their problems or to help build their dreams (family law, real estate, estate planning, business incorporation, etc.), a real estate broker, small business owner, entrepreneur, teacher, trainer and coach. My love and passion to create, to work through all the details and to help build your dreams…this is what I aim to share with you.
For me yoga is about balancing, recovering from and preparing for the craziness of life; figuring out what we need/love/makes us happy/no longer serves us; how to support ourselves being our best self; and learning how to breathe and be where we are while doing all that. As we empower ourselves through this process on our mats, the more able we are to do all this off our mats in our day to day life. In my teaching I create opportunities to practice this through creative and varied sequencing that requires you to learn to be present and connected to your mind and body, that invites you to fall and fail and get back up, that incorporates many balancing poses and focuses on the small spaces and details which we tend to pass over. This is what I will share with you.
Norm Brzycki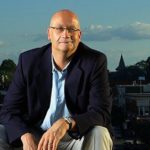 My mission is to inspire and empower people to transform their lives, themselves, and their careers.
I have had the pleasure and privilege of helping thousands of people better their careers, jobs, performance,and lives. For well over a decade I have worked with people and organizations pursuing their passion, their goals, and their dreams. My experience and expertise includes working with private individuals and groups as well as small, medium, and large organizations. The people I work with come from a wide array of backgrounds and interests including artists, athletes, college students, entrepreneurs, CEO's and corporate executives. Their ages have ranged from 18 to 65. All of these individuals have very different circumstances, dreams, wants, and hopes. All have a unique voice, a purpose, and a want to live a motivated and passionate life. All of these people I have helped.
Janelle Browning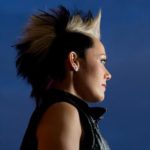 I was never athletic as a kid. I wasn't good at sports, and I was self-conscious about my lack of coordination. I first attended a yoga class in the late 1990s, and it provided me a new feeling of presence and strength I'd never had. It gave me the confidence to engage in all kinds of intense exercise–boxing, pilates, running, spinning–and fundamentally changed how I live in my body.
Regular exercise became central to my life in ways I'd never expected, but the impact was primarily limited to physical benefits. I felt great when I left the gym, but it wasn't a lasting feeling, and I had to exercise nearly every day to maintain that equilibrium. To be frank, if I didn't exercise, I got anxious. Yoga has given me a way to integrate an exercise practice that connects my body and mind. It gives me an ongoing foundation of focus and ease —physically, sure, but also emotionally and mentally—that is not dependent on my logging a certain number of hours per week at a gym. It has improved my strength and stamina, and continually supports my performance in other physically demanding activities. I still love to box.
Yoga has provided me with a balance I've never found anywhere else. My practice has taught me hard and much-needed lessons in slowing down. When a recent unexpected knee surgery kept me out of the gym and the studio for nearly a month, I didn't have the anxiety spike I'd have expected; my equilibrium is no longer solely tied to exercise. My practice extends throughout my life. It has changed the way I breathe. It has taught me to enjoy the transitions and pauses as much as I enjoy landing where I've aimed.
Diane Wong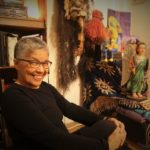 I came to yoga to heal myself.
Born into a Black, Chinese, Mexican, Irish, Native American family, I grew up as a member of Cleveland's black community and attended a segregated school system. My first race learning experience was a 5th grade American History class where I read that blacks were slaves in America and much better off as well-treated and provided for slaves than savages in the darkest jungles of Africa from when they were rescued to work in a glorious America. This is what I learned about myself and my heritage in America. Devastated by this picture of myself, I was heart broken. I sunk into deep distress, unhappiness and shame about my race, my family, my people, myself.  At the same time, it provided a clear life purpose for me.
I found my way to Harvard Law School which seemed to be the best direction to get involved in race issues. After graduation living and working in Portland Oregon, I found World Work and was drawn to their process oriented group work, community building, leadership skills and their work for Spiritual Warriors as a way to begin to unlayer the stuck energies that existed inside me as the result of the trauma of race.  For 5 years in Oregon and for times after, I learned to tap into those deep places within myself until I was no longer so easily triggered by old stuck feelings and thoughts.
I moved back to the Boston area in 1996 and found yoga as a refuge for me to go and heal. In yoga, I learned to move and breathe and to simply be. As a yoga teacher I've had the opportunity to find for myself and to create for my students, deep healing work through all 8 limbs of yoga, and specifically modalities of Yin, meditation, the chakras, and Pranayama.
In 2016 looking for clear ways into the world of race and healing, I co-founded, with an Oregon Colleague, Dr. Nancy Rogene, Healing our Human Family: Let's Talk About Race. Here in Somerville under the auspices of SCATV and Boston Free Radio, I bring my commitment to race dialogue, deep processing skills and yogic healing on the internal plane into a full program for unfolding and healing our racial dilemma, podcasting and broadcasting uninterrupted healing meditation and dialogue, so that the race aspects which we all carry within us can be fully experienced, explored and finally released to the Universe to be transformed. I have also begun recording meditations, not related to race but in general the process of awareness, healing and harnessing the power we have within, which you can check out at https://www.mixcloud.com/diane-wong/.
In my teaching I bring whole heartedly, my passion to create space for students to fully experience and explore their body, mind, emotions, their own stuck energies and feelings and to release and transform.
Nancy Bernhard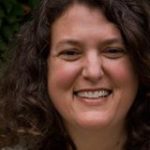 I came to yoga for the chance to slow down in an overdrive life of academics, parenting, and running.  I stayed with it because the feeling of release was so delicious.  Over time, I realized it was more than a series of movements; it is a wise and vital guide to living in a human body.  My practice has taught me how to observe without judging, how to ease rather than force myself into something difficult, how to stay calm and present when something remains difficult, and how to release with purpose.
After a dozen years of practice, I began to teach.  In class I offer space for students to take what they need on any given day, whether it's to ground, reach, strengthen, relax, or just breathe.
Anita Kim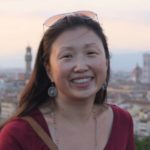 Like many, I came to yoga looking for exercise.  Never an athletic person, exercise was a way I could counteract the amount of food I can eat (which, believe me, is a substantial amount).  But I also came to yoga at an emotionally difficult time in my life: in the midst of a separation and divorce.  Being on my mat allowed me the space to process what was going on in my head and in my heart and to find the strength to move forward. 
As someone who studies lobsters for a living, an animal that can only grow by shedding its shell; it's fitting that my practice allowed me to grow by shedding the layers, roles, and definitions that no longer fit me. Instead I found my own truth (and luckily it doesn't look like a lobster). I continue to learn that I don't have to try and be perfect or try and be who I "should" be, that I just have to be me. I hope to continue to learn and share this journey in classes that provide space for mindfulness and meditation sprinkled with some humor and goofiness along the way.
Gen Richardson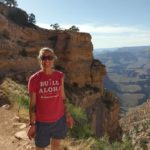 I grew up playing outside until I was called in for dinner. I evolved into a hockey player and eventually competed at the highest level traveling internationally with Team USA. Afterwards, I embraced running and cycling and turned myself into an ultra endurance athlete. I started yoga as a new way to challenge myself mentally and physically, though quickly received more—patience and a new understanding for physical strength and lack thereof.
Aside from being an athlete, I am a community volunteer, a coach, a mentor, a sister, a beer connoisseur and the proud owner of a rescue pup I named Monkey. I am passionate and present, direct and honest and love to laugh. I am the same in how I teach.
While I emphasize physical mechanics, I encourage freedom of expression and offer humor and thought provoking bits for you to take or leave. There was once a time I let years go by without practicing until a former ice hockey teammate offered me the gift of yoga. I have since been inspired to carry her kindness and offer the same gift to others.
Mally Smith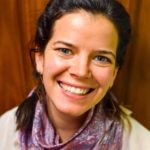 I first came to yoga through dance and improvisational movement. I have always been a kinesthetic learner, experiencing and understanding the world through my body and sensation. During my 200hr YTT at The Kripalu School of Yoga in 2012, I began to explore the more spiritual aspects of yoga and fell in love with the practice of meditation in motion. Weaving together yoga, dance, mindfulness and spirit offered a beautiful invitation for me to connect more deeply inward and reach more fully outward.  Since then, I have completed a 500hr YTT in Indonesia with Jovinna Chan and Grace Jull, studied Divine Sleep Yoga Nidra with Jennifer Reis, and continue to learn through my own practice on and off the mat.
Currently I divide my time between Massachusetts and Edinburgh, Scotland. I am a singer-songwriter, lover of plants and plant medicine, and I am about to dive into a PhD program this fall at the University of Edinburgh, where I'll be researching the role and potential of compassion and wellbeing in university personal and professional development programs. And I'm so excited to be teaching some classes at be. this summer – I love this community so much and I'm so happy to be back!
My classes range from gentle to vigorous, with a strong emphasis on listening to your body, always leaving room for personal modification and independent exploration. I strive to create a safe space for my students to get to know their unique self – body, mind and heart – allowing for deep physical, mental and spiritual inquiry.  All are welcome!
Lisa Clark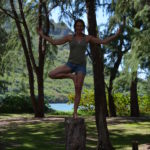 Twelve years ago, the thought of practicing yoga barely entered my mind; now yoga is a steadfast part of my life both physically and intuitively.  My interest began after reading Force of Nature, a book about big wave surfer Liard Hamilton. It inspired me to give it a shot and I began practicing at home on a $10 mat and guidance from that book. After a couple months, I began venturing into yoga studios and haven't looked back since.
My life has been consumed with running a general contracting company with my husband, raising our two boys and incessant baking to fulfill my creative passion. My whirlwind existence has been calmed and centered by practicing yoga. It allows me the opportunity to take time to clear my mind while toning and strengthening my body in a way that no other physical exercise has ever done.  That "how you feel after class" feeling had interwoven itself into my life, so much so that I decided to dive in b|e.'s teacher training, simply one of the best decisions I've ever made in my life.
Over the past few years I've been infatuated with massage ball therapy. It's the perfect complement to my yoga practice and has allowed me to be even more in tune with my body and mind. In my rolling class I will be sharing massage ball therapy as an accessible and effective supplement to your yoga practice.
Erin Bourgault
I started practicing yoga as a way to make space for myself. As someone who has struggled with a chronic disease my whole life, yoga for me has been a way to support and nourish my body (and mind and heart and spirit). I practiced after a knee injury in college prevented me from running regularly. Then a bike accident in my early twenties resulted in three difficult elbow surgeries and a slow, painful process of rebuilding my muscles and range of motion in my left arm. I practiced. Yoga is a way for me to practice acceptance and patience with whatever I am going through.
I have spent the past several years working towards immigration justice at a community health center in East Boston, spending my time in various case management, supervisory and trauma response and recovery roles. I most recently started leading trauma-informed community yoga classes in Spanish in East Boston. I am also a reiki practitioner, birth doula, and support person for people experiencing abortion.
In my classes, I will strive to create an environment for you to make space for yourself, tap into your strength and listen to what you need in the moment. My teachings will incorporate mindfulness and self-compassion as offerings while you take the time to support yourself in whatever way you need.
Jagmeet Singh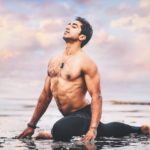 We are happy to welcome back Jag, incredible human, certified personal trainer, b|e. in Union Yoga trained teacher and health enthusiast committed to inspiring people to live fit and be healthy. Bio coming soon!
Ashley Hanbury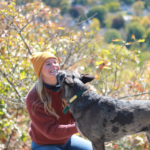 I first practiced yoga as a part of therapy in high school. Like many of us, I fell in love with the grounding experience of linking breath and movement. I continued to practice yoga throughout college and into adult life as an outlet from the fast-paced, stressful world we live in. Searching for a challenging and encouraging community, I enrolled in Yoga Sculpt Teacher Training in Summer 2019.
Sculpt blends a vinyasa flow with strength building (body weight only) sequences such as squats, push-ups (knees count!), and core work. Cardio bursts increase heart rate and inevitably result in shared smiles around the room. As an instructor I strive to empower students to feel strength in their bodies, to take up space and to remain rooted in mental endurance.
Let's spend an hour together connecting through movement, exploring the strength of humanity and surprising ourselves with our capabilities.
Branigan Reed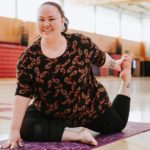 Branigan is a body-positive, Yoga Alliance Registered 200 hour Yoga Instructor and Wellness Champion who lives in Beverly. She received her certification through Breathe for Change, the only yoga teacher training program designed exclusively for educators. Branigan is also certified in Usui Reiki (Level II).
Branigan is currently the First Grade Class Teacher and SEL Specialist at the Waldorf School at Moraine Farm in Beverly, where she brings mindfulness, social-emotional skills, yoga, and academic support to the students and families of the community.
When she is not teaching, Branigan enjoys cooking, singing, painting, and reading. She is super excited to meet YOU!