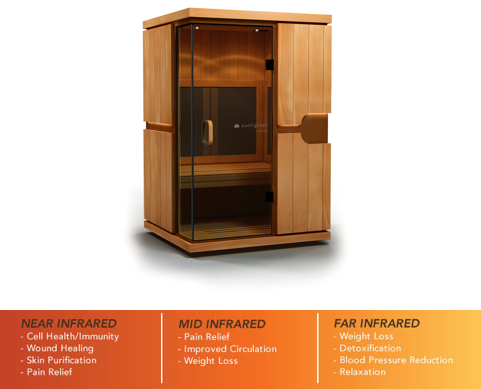 We now offer use of our Sunlighten MPulse Series Infrared Sauna with Solocarbon® 3-in-1 infrared technology – the only sauna technology with three separate heating elements to emit near, mid and far infrared at the optimal wavelength to precisely target health needs. Sleep better, boost your immune system and recover faster – Sunlighten Sauna has 7 preset wellness programs specifically for detoxification, relaxation, pain relief, cardiovascular health, weight loss, anti-aging as well as an option to customize your treatment. You can read more about Sunlighten Saunas, Near Mid and Far Infrared and benefits at www.sunlighten.com.
Click on calendar below to book your single ($35) session. Session includes complimentary towels & water (or you can bring your own). Email jaclyn@beinunion.com to book 1 or 2 year long, regular weekly time slot(s).
**Consult your doctor with any medical questions, concerns or conditions prior to use. We do not and can not provide medical advice.
Studio Calendar