Welcome! All of our teachers have real world/everyday jobs and struggles just like you–they don't just teach yoga, they live it and do their best to facilitate bringing yoga off our mat and into our lives. They are firefighters, teachers, senior directors of marketing & communications, business partners, management consultants, musicians, attorneys, massage therapists, assistant scientist & laboratory operations managers, artists, performers, photographers, small business owners, real estate brokers, coaches, social workers, writers, managers, dancers, foodies, cyclists, runners, various sports enthusiasts, parents, wives, husbands, family members, everyday people. We hope to see you soon!
Blanca Alcaraz
Founder, Co-Owner & Co-Director
I came to yoga through resistance.
Raised as a migrant worker, I learned about the boundless power, beauty and energy of the land. My unwavering respect for our soil was literally cultivated in our family's daily dependence on it for survival.
From the work fields I migrated into an adolescence filled with violence, anger and rage, so much so that an educator told me that I would be dead by the age of 16. Fortunately for me, another educator was able to recognize and hone my true potential. Simply put, he believed in me.
One of the first places that I learned to listen to my body and to find in it an expressive path was sports. My years as a competitive athlete in the US and abroad made me entirely dismiss the idea of yoga.
My first experience with yoga was shortly after 9/11. As a firefighter, my sense of loss for everyone that day grew tremendously. Words became insufficient and my body became a receptacle for that silence and stress. For me, exercise has always had a meditative quality that unites my body, mind and soul. Increasingly, however, going to the gym was not enough, and injury and overuse had made many other sports impossible. With yoga, I found that I no longer was trying to prove anything to anyone, especially to myself, that simply being is enough.
As I deepened my exploration of yoga training, I also rediscovered many of the mind-body healing traditions that surrounded my youth—the heat work of Temazcal, the energy work of Curanderos; my yoga practice today blends not only East and West but also North and South.
My life is an example of the power of unconditional love and a testament to giving kids a second chance. I am forever grateful.
Jaclyn Kryzak
Manager, Co-Owner & Co-Director
As a competitive athlete, I played women's ice hockey for Boston College where I received a BS and MA. Later, while working full time during the day, I attended the evening division of Suffolk University's Law School and graduated after four long years. Note they didn't take me on the first round. It required another round of LSAT exams and applications–boo! However, on their 2nd application one question was: what will you do if you do not get into law school? My one sentence answer: keep applying until you let me in! persistence. I won

Today,  I work as a solo practitioner attempting to get people to actively participate in the resolution of their legal problems and to address all of the other issues that come with them (www.kryzaklaw.com). Mediation, negotiation, family law matters, real estate, business law, estate planning, contracts, etc. People often comment that I am a lawyer who also teaches yoga, but I think it quite the opposite. I am also a step-mom, real estate agent/broker, small business owner of multiple businesses, an entrepreneur,  and coach both Somerville Youth  soccer and Hockey. Did I mention that I have a true passion for teaching yoga and working with people of all ages to get what and where they want?
I found myself on my yoga mat for the first time having had multiple surgeries as a result of sports related injuries and a lifetime of ignoring what my body was attempting to communicate to me, all in the name of competition. I was looking for a way to move again without pain. What I found was so much more.
Our practice is a metaphor for our lives. It's about creating space for ourselves–beginning to create what it is that we need in the moment and letting go of what no longer serves us. It's about learning how to breathe and how to be where we are, in any moment, without compromising who we are and what makes us happy. As we empower ourselves through this process on our mats, the more able we are to figure out what it is that we need and the more able we are to create the same space, strength, breath, or whatever it is that we are seeking, in our everyday lives.
My own personal practice has empowered me to create a path which continually challenges me and constantly reminds me that I am most definitely alive and human. I make a lot of mistakes and I fail a lot–but there's a great quote about sometimes having your greatest failures often turning out to be your greatest successes… In my teaching, I try to create similar challenges (or opportunities if you will) through creative and varied sequencing that incorporates many balancing poses and focuses on the small spaces and details which we, on and off our mats, tend to pass over. But more than anything I invite students to simply give themselves what they need, however that shows up, and to really own what they have created for themselves in their practice. Everybody and everyone of every level is welcome and encouraged to come play, come practice. I will be one of your biggest cheerleaders!
Tegan Hughes
tegan@beinunion.com
For Tegan, the journey into yoga began as a fitness goal. The practice soon opened her heart, swept her away to Thailand, and is now a daily presence in all aspects of her life.
As a massage therapist and culinary artist, Tegan's philosophies have always been based in active creation. Inspired by the teachings of Kriya Yoga, she encourages her students to simply "get up and do", and the rest will follow—commitment to action, surrender to the mystery.
Tegan's classes while based in the Ashtanga tradition provide space for all body types and levels of flexibility.  She strives to help students embrace their own path by listening to and honoring their unique body. "Life should be fun, and so should yoga, do what you can, its good enough!"
Tegan is grateful for the wisdom of all her teachers including Paul Dallaghan, her family, friends and all those who have rested on or sat at her table.
Norm Brzycki
My mission is to inspire and empower people to transform their lives, themselves, and their careers.
I have had the pleasure and privilege of helping thousands of people better their careers, jobs, performance,and lives. For well over a decade I have worked with people and organizations pursuing their passion, their goals, and their dreams. My experience and expertise includes working with private individuals and groups as well as small, medium, and large organizations. The people I work with come from a wide array of backgrounds and interests including artists, athletes, college students, entrepreneurs, CEO's and corporate executives. Their ages have ranged from 18 to 65. All of these individuals have very different circumstances, dreams, wants, and hopes. All have a unique voice, a purpose, and a want to live a motivated and passionate life. All of these people I have helped.
Jill O'Toole
jill@beinunion.com
The ways in which yoga has changed and enhanced my life are immeasurable. Prior to yoga, maintaining any type of regular physical activity was always a struggle. In practicing yoga I realized that I was capable of actually doing anything, including something physical. I saw and felt changes in my body and abilities, which kept me coming back. Along with positive changes in the body, came positive changes in my thinking, perception and attitude.
As the former wardrobe/makeup artist for Blue Man Group, I spent many long hours working in an extremely physical and fast-paced environment. Only after I moved on to a career in public relations, did I realize how much physical damage I'd done to my body. As I settled into corporate life, I found myself becoming increasingly lethargic and generally unhappy. I knew that something had to change, but it seemed hopeless. Yoga was and is the catalyst, the tool that helps me to make changes in my life.
In my teaching I strive to provide a safe and fun environment to practice in. It is my goal to encourage students to challenge themselves, to take risks, but most importantly…to modify their practice to meet their needs—or in other words to use their practice as a tool to support their body and to create the life they want for themselves.
Kristi McNeil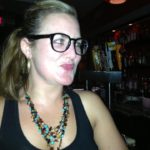 My journey with yoga began over ten years ago when I first moved to Boston from Utah – it was sort of like my first friend here. Over time, my practice has developed and brought me so much joy and energy which has carried over into my life beyond the mat. Namely, I have worked in the restaurant, hospitality and music industry for many years and my practice gives me the perfect balance between my personal life and my chaotic professional life—a place to quiet my mind and start listening to my body.
My goal is to help bring this balance to my students' lives. With a little bit of humor, a LOT of love and some good old fashioned sweat. I am honored to share my love of this practice.
Janelle Browning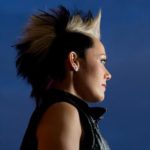 I was never athletic as a kid. I wasn't good at sports, and I was self-conscious about my lack of coordination. I first attended a yoga class in the late 1990s, and it provided me a new feeling of presence and strength I'd never had. It gave me the confidence to engage in all kinds of intense exercise–boxing, pilates, running, spinning–and fundamentally changed how I live in my body.
Regular exercise became central to my life in ways I'd never expected, but the impact was primarily limited to physical benefits. I felt great when I left the gym, but it wasn't a lasting feeling, and I had to exercise nearly every day to maintain that equilibrium. To be frank, if I didn't exercise, I got anxious. Yoga has given me a way to integrate an exercise practice that connects my body and mind. It gives me an ongoing foundation of focus and ease —physically, sure, but also emotionally and mentally—that is not dependent on my logging a certain number of hours per week at a gym. It has improved my strength and stamina, and continually supports my performance in other physically demanding activities. I still love to box.
Yoga has provided me with a balance I've never found anywhere else. My practice has taught me hard and much-needed lessons in slowing down. When a recent unexpected knee surgery kept me out of the gym and the studio for nearly a month, I didn't have the anxiety spike I'd have expected; my equilibrium is no longer solely tied to exercise. My practice extends throughout my life. It has changed the way I breathe. It has taught me to enjoy the transitions and pauses as much as I enjoy landing where I've aimed.
Virginia White
Like most of us, I tend to run at full-speed and have long sprints of work work work (and stress stress stress). For me, a yoga class offers a little time and space to slow down. 
Once I'm on my mat I find that everything I need is within reach (sometimes with the help of a block or two). 
I always walk out of the studio standing a little straighter, breathing a little deeper, feeling a little lighter. Those shifts are small, but can be so significant.
In my classes I make a point to start and finish with the basics: steady breath and deliberate movement. 
Sometimes, a sun salutation is all you need to feel complete. On other days you need to challenge yourself to try new poses, transitions, or holds that are outside of your comfort zone. Wherever you fall on that spectrum, you're invited to come and practice and find your own small shifts.
Diane Wong
After many years of high impact aerobic exercise I met and fell in love with heated Yoga. In hot yoga I found a holistic approach to healing and strengthening my body while deepening my spiritual practices. And at b|e. I found the perfect studio to support my laid back style of yoga.
I love the simplicity of yoga. It helps me keep my body fit, fluid and strong. For me, yoga is the perfect way to keep moving, while having fun and enjoying life. And this is what I bring to my yoga teaching.
I bring a simple fun approach to developing and maintaining strong, flexible, and balanced bodies while releasing tension, detoxifying the body, quieting the mind and creating inside a feeling of calm, lightness and ease. If you are looking for a simple, gentle yoga class, I welcome you to come and play with me.
Nancy Bernhard
I came to yoga for the chance to slow down in an overdrive life of academics, parenting, and running.  I stayed with it because the feeling of release was so delicious.  Over time, I realized it was more than a series of movements; it is a wise and vital guide to living in a human body.  My practice has taught me how to observe without judging, how to ease rather than force myself into something difficult, how to stay calm and present when something remains difficult, and how to release with purpose.  After a dozen years of practice, I began to teach.  In class I offer space for students to take what they need on any given day, whether it's to ground, reach, strengthen, relax, or just breathe.  I'm grateful to Coeli Marsh of the Teachers' Study Project, and to Blanca and Jaci for creating the wonderful b|e. community in Somerville, where I've lived for more than 20 years.
Anita Kim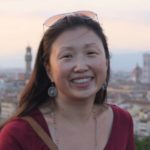 Like many, I came to yoga looking for exercise.  Never an athletic person, exercise was a way I could counteract the amount of food I can eat (which, believe me, is a substantial amount).  But I also came to yoga at an emotionally difficult time in my life: in the midst of a separation and divorce.  Being on my mat allowed me the space to process what was going on in my head and in my heart and to find the strength to move forward.  As someone who studies lobsters for a living, an animal that can only grow by shedding its shell; it's fitting that my practice allowed me to grow by shedding the layers, roles, and definitions that no longer fit me.  Instead I found my own truth (and luckily it doesn't look like a lobster).  I continue to learn that I don't have to try and be perfect or try and be who I "should" be, that I just have to be me.   I hope to continue to learn and share this journey in classes that provide space for mindfulness and meditation sprinkled with some humor and goofiness along the way.
Catherine Musinsky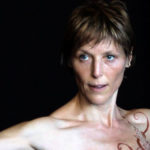 I have danced all my life and earned an MFA in Dance from NYU's Tisch School for the Arts (1995). I started yoga at Jiva Mukti the spring of my last year at NYU and was surprised not only at how it improved my dance technique, but that it immediately helped me overcome some fear and tension that had been my constant companions. Ten years later yoga enabled me to remain grounded and hopeful through the harrowing treatment of breast cancer.  
In 2009 I received my Yoga Teacher Training in Embodyoga, from Patty Townsend.  This yoga teaching philosophy encompasses all the systems of the physical and energetic bodies (not just bone and muscle), all eight limbs of yoga (not just asana), and uses experiential anatomy techniques based on Body Mind Centering and alignment principles based on BMC, Iyengar and Forest yoga styles.  To see me on film, check out the 4 minute short, UNCHASTENED (unchastened.com), by Brynmore Williams, where I perform and discuss how movement and henna body art helped me to accept the changes that breast cancer brought to my life.
Ismini Hondrou-Samardzic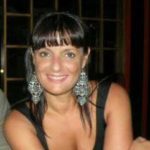 I immigrated from Greece to the USA with my husband (a former Yugoslavian immigrant), my 2 year old son and unborn baby in 2000 with $150 in my pocket to begin my big dreams. Yoga was inititially nowhere in my future plans! I first worked as a medical assistant for nine years. I witnessed poverty, pain and sadness. With a stressful job, a family life to balance a thousand miles away from my culture I felt out of balance, insecure and unhappy. So much for big dreams…
Then came yoga. I was introduced to it in 2011 through Reiki practice. I immediately noticed a physical and mental change. My body awareness improved and I felt calm and grounded in a time where I thought everything was falling apart. Yoga felt like home! I resigned from my medical assistant job. With supportive family and friends I jumped into practicing yoga, teacher training and instructing and have continued to volunteer at the NSMC offering Reiki treatments to the nursing staff and providers.
I am looking forward to Reiki II certification and hope to help students find their own inner peace, love, compassion and balance.
Melissa Burnett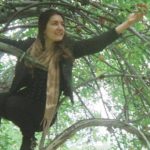 I believe that we all have our own beauty to bring to this earth. Yoga is a way to check in, to become content in chaos and in silence and to create the foundation for bringing this beauty to our day.
I came to yoga out of the joy for movement and to try something that seemed radical. Yoga has been a friend of mine while I traveled Europe, while I gardened during sweltering summer days, while I worked late nights as a barista and while I struggled to find my voice as a twenty-something female. Now I cherish the constant learning, the continuous rebuilding and the peace that is paved with this practice.
As a researcher in public health, a nature and book lover and now yoga teacher, I encourage others to make time for peace in their day, to see the art of movement and to bring out and bring on their personal beauty.
Lilly Benham
I first came to yoga in 2007 for the physical challenge and because I love to sweat! My yoga practice has grounded me and allowed me to holistically care for myself.  I have found the beauty in doing less, or more, depending on the day. I have begun to truly listen to my body and spirit and am getting better and better at giving myself exactly what I need.
I hope my classes will facilitate students finding balance in their bodies and lives and encourage my students to use breathe to find new space, a new edge and peace in stillness.
I am passionate about issues of equity and access as they relate to race, class, and gender. My dream job would combine my passion for social justice, holistic health and wellness and yoga. I hope to one day live in a world where all human beings are kind and gentle toward themselves and all others.
Sarah Seitz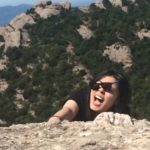 After leaving a beloved job at a sandwich shop in early 2014, I started going to yoga classes regularly to ease the physical symptoms of stress. As I began to attend classes more regularly, I noticed that my shoulders and neck ached less. I felt more creative, brave, playful—and not only internally. My time in my own kitchen became more playful as I began to feel free to experiment and invent. Cooking and food are my first love. Through yoga I began to see parallels between how I had limited myself in the kitchen and how I was holding myself back in my life.
I've learned that yoga serves different purposes in people's lives, and over time, that purpose may change. To this day, yoga is still really hard, sometimes mentally, sometimes physically, often both. But alongside this struggle, yoga became a way for me to check in with my mind and body. The mat became a space to safely challenge and nurture myself. Creating that opportunity for others is what motivated me to teach. I encourage reflection, relaxation, and self-care in my classes. All emotions are welcome.
Will Balsham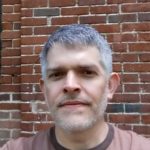 For my "day job" I work in management consulting, working with telecommunications and technology companies to improve their businesses and position themselves for success in a changing market. I played rugby in college, ran the New York Marathon and am currently an avid mountain biker, snowboarder and skier. I love to go hard and fast and almost out of control. I find yoga to be the perfect compliment to my active lifestyle.
I was introduced to yoga by a friend. More accurately, I was dragged, kicking and screaming, to my first yoga class. I can't say I loved it, exactly, but I realized immediately that it was something I could do and that the practice was real exercise.  Over time, I also realized the meditative aspects of the practice.
I am very grateful to Elizabeth Huntsman DeAngelis for convincing me to try yoga, to Hayley Haberman, for convincing me I could teach, and to Jaci and Blanca for the training and the opportunity to teach here at be. in Union Yoga.
My classes will always be grounded in a strong, vigorous sequence of poses to work the body, with an underlying message of how we can bring the benefits of our practice from our mat to the rest of our lives.
Tom Bellini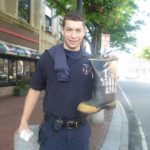 For as long as I can remember I've been a very active person. When I was younger I was constantly involved in sports at a competitive level. These days I don't play as hard but I'm still as active as ever in my career as a Firefighter and Paramedic and through hobbies like hiking, biking and recreational sports…and will soon be even busier being a new Dad (April 2016)!!
I've never had any issues getting motivated to workout or go for a run but when it comes time to relax, recover or stretch I need help. When I found yoga I realized that it was the perfect fit for what my body needed and wish I had found it sooner.  No, I will never be mistaken for someone who is extremely flexible and there are some positions I will never be able to get into but yoga for me is about little changes that over time can really transform how you feel. Since I began practicing yoga I have found amazing relief in my tight hips, hamstrings, shoulders and back but most importantly I found an activity that energizes and relaxes me at the same time.
When I was offered the opportunity to teach I wanted to help others, whatever their preconceptions may be, find how well yoga compliments what they do to stay healthy. As an instructor I would like to share the practice that has given me so much mental and physical awareness. And, I hope to give others the help they need to feel their best whether its increased strength, balance or just relaxation.
Alicia Walker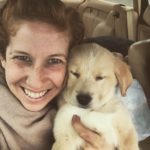 After multiple sports injuries I went to my first yoga class with a friend. Initially I was interested in the workout and benefited from the social aspect of having a yoga buddy. But over time yoga became an integral part of my life for mental well being and balance of life, work, stress, fitness, and most importantly self-care. So did the community aspect of yoga (which is an incredibly powerful network of wonderful people!).
I have been incredibly lucky that teaching, learning, and experiencing movement is my purpose in life. By day I work as a pediatric occupational therapist and by night as a professional circus performer and burlesque performer. I have the privilege daily to work with people of all ages and abilities to make gains in movement, play, social skills, fun, and health. I strongly believe all people, of all ages and abilities, should have the opportunity for play. I am grateful for the opportunity to share that through the practice of yoga.
Teagan Lehrmann
I came to my mat to find self-acceptance. Raised as a competitive gymnast turned platform diver, my body had suffered a lifetime of intensity, extremity, and judgement.
I hate to admit it – but my first experience with yoga was from a Wii Fit video game I played with my sisters back in high school. I knew nothing about the practice but I was mesmerized by the peace and balance they suggested. I was reintroduced to Yoga again as a college athlete – a healthy compliment to an extreme athletic practice. Then a few years later, finding myself lost, alone, and physically and psychologically ill, that I sought out yoga in a more serious way.
In a time where I was struggling (with an undiagnosed thyroid condition, a small host of food allergies, and a general lack of purpose and enthusiasm for life) I found that a regular practice of yoga renewed me with a sustained energy, clarity of mind, and physical vigor. Yoga invited me into deeper appreciation for myself and my body, peace and radical sense of joy.
This zest for living healthfully & mindfully seeps into every corner of my life. I find my purpose in feeding and nourishing communities – creating space for eating and breathing together. Life is a work in progress, a bizarre and joyful journey. I hope that for some step of the way, we might walk together.
Ashley Rhodes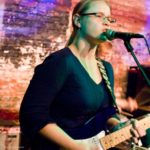 I discovered yoga through a free yoga class at college in 2004 and immediately felt the transformative effects. I do not consider myself to be an athletic person and I've struggled over the years to commit to a regular exercise routine, but yoga has become a way to get my heart pumping and the continuous movement linked with breath allows me to find a meditative state and experience my true inner strength.
My professional background is in music and nonprofit work. I believe that through the study and practice of music and yoga students can build confidence, foster creativity and find compassion in all that they pursue in life. My passion for music and yoga drives me to teach and is an outlet to share the joy that each of these practices bring me. My yoga classes offer space for each student's practice, an intentional focus on breath and a strong vinyasa flow with options for students of all levels.
I love to incorporate eclectic playlists in my classes, particularly rock and metal genres, although I may include folk, reggae or blues from time to time. Music and rhythm can quickly set the tone of a class and has the power to transform energy. I gladly accept music recommendations or requests for any class that I am teaching as I'm always on the lookout for something new!
Jill Guardia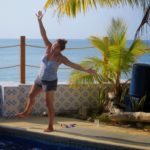 Yoga is my "me" time. With two young children, a full time career and a sandwich household with my aging mom there was little left for me to focus on me, I needed to find an outlet.  Initially an opportunity to give myself an hour, yoga became much more to me. It became my peace and quiet, my escape, my exercise, my health and my expression of myself.
I've built a strong professional career and reputation in software technical and sales training. I've had opportunities to travel the globe, live abroad in both Singapore and Australia and work for and with people who have inspired me every day. On my own time, I was fortunate enough to volunteer for Somerville Youth Hockey and gave 9 years of myself to the board and the community bringing back a thriving youth hockey organization. Outside of this, I enjoy baking, cooking, and eating at new restaurants in and around Boston. My heart belongs to my two children and my husband who bring me joy every single day through their successes and failures as we all learn to grow, love and thrive in our selves.
Whether I'm teaching yoga or I'm doing my own practice, I find the rhythm and pace to be the stabilizing event. Loud or soft, the yoga mat is a place for me and my students to move, flow and find ourselves.
My style is strong and demanding, yet smooth and fluid. Quiet music in the background embraces the breadth and sounds in the room. I want to thank my practice guides, my yoga teacher training classmates, the teachers at both Bow Street Yoga and be. in Union Yoga and especially Jaci and Blanca who made my journey point clearly in the right direction.
Chelsea Ferrell
Lizzie Grobbell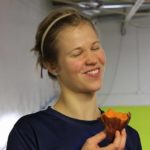 I originally dabbled in yoga throughout high school and college as a means of injury prevention and recovery during competitive sports seasons, including collegiate ultimate frisbee at the University of Michigan. After my ultimate career ended due to a traumatic brain injury my passion for yoga emerged when it became clear that it was a way to clear my mind and reconnect to my body. Living in the present moment has always been a challenge for me, especially throughout recovering from my brain injury, graduate school and even now in the working world. Fortunately, yoga helped me to create space, be present in my own life and not to take life too seriously!
Now, in addition to yoga, I'm able to enjoy rowing, CrossFit and (attempts at) practicing meditation. Being an athlete and having experienced the healing benefits of this practice, I try to weave the physical elements of athletics and mindfulness into yoga classes to create balanced flows that satisfy mind and body and create opportunities to improve physical and mental health.
Corilynn Fiset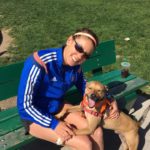 Coming from a competitive track and field background, my fitness was primarily fast paced and intense cardio workouts.  I excelled in sprinting events at the National level in high school and continued on to the Collegiate level at the University of Massachusetts Lowell.  Recently I ran my first marathon and qualified for the Boston Marathon 2017. I took up yoga originally as an "active rest day" to balance my training program and improve flexibility.
Eventually my excessive running caused me to develop an overuse injury.  It was during recovery that I began to attend more yoga classes which helped me to overcome my injury. In doing more yoga I was able to make the mind body connection, I focused more on the breathing component, I stepped away from my competitive nature and started to listen to my body. Before Yoga I would race the clock when I ran, leaving me exhausted and sore from pushing myself too hard. Now I listen to my body when I'm tired and I leave the stop watch at home.
Surprisingly, and yet not so surprisingly, the physical yoga practice and the yogic approach to running has improved my performance, fitness, flexibility and mental focus.  Yoga is there to lift me up when I'm feeling down, give me energy when I'm low and calm me down when I'm stressed.  It has allowed me to accept, love, and honor my body.  My classes are designed to be moderately challenging and to bring, I hope, all the same benefits of yoga to my students.
Pamela Hersch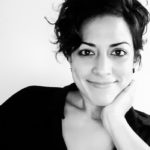 I was born and raised in Mexico and transplanted to Boston when I got accepted to Berklee to study music. My first introduction to yoga happened in Mexico in 2000 and I was slow to warm up to it. My first few classes left me frustrated, feeling like I just didn't get it. But something brought me back again and again, and each time I got closer to understanding what I needed. After sampling a variety of types of yoga and different classes both in Mexico and the U.S., I found that what most resonates with me is the consistent, mindful flow of vinyasa (breath and movement).
In previous practices I found myself primarily focused on my physical experience, judging it and myself in ways that were not helpful. Now my practice cultivates a sense of ease and acceptance that permeates all aspects of my life. Yoga has fundamentally changed how I live in, see, and experience the world. I am grateful to have found yoga, and I am eager to share it with others. I also like to toss in a little Spanish here and there, so if you're looking to brush up on your language skills, my classes are a good opportunity for that, too.
Noelle Danian
As a kindergarten teacher, there is part of me that is forever 5 years old. This is a good thing. When I became a yoga teacher, this part did too! Yoga has been a constant companion in my life, my friend on many trying days and nights. Yoga and its many teachers have taught me strength, acceptance, awareness, and the importance of community. When I teach yoga to children, it is my goal to not only teach yoga poses, but to also inspire these yogic life lessons through games, songs, stories, and play.