JUST YOGA
+
COMMUNITY
.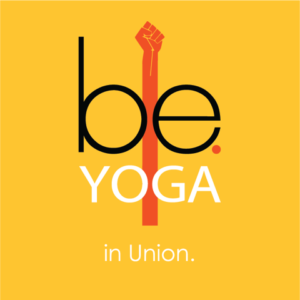 LIVE BROADCAST CLASSES ONLINE
City of Somerville declared a local state of emergency effective Tuesday, March 17. We will be physically closed through at least July 1st, 2020 so classes will continue online live and be available 24/7 as recorded videos accessible on the schedule for any unlimited pass holder. 
SEE SCHEDULE
Sign up & pay for any class on our schedule and make sure you've logged in—a few minutes before each class the broadcast link will appear below the class on the Schedule page (you may need to refresh page or wait a moment). You can download/open Zoom app in advance or when you click link.
If you have the means you can help us keep our doors open by registering & taking classes online, donating below or by purchasing 10 class packs that don't expire on our Rates page as gift certificates, for those that lost jobs or for yourself. There's even a I Love b|e. 10 Class Pass for this purpose.  Thank you!❤️
20 DAY YOGA QUARANTINE CHALLENGE
FOR JUST $1 A DAY TO HELP KEEP OUR STUDIO ALIVE, every Monday – Friday for 4 weeks Starting May 11th, 2020 you'll receive a daily email with a link to that day's yoga video. Videos will never be more than 20 minutes, making sure you'll have no trouble integrating them into your day. Building off of and integrating the 30 Days of Yoga (A Mindful Journey to May 5th), we'll bring focus on the physical practice (asanas) as a means to stay present, healthy and grounded; to provide a little bit of focus; and to develop and refine our yoga skills to help cope with and process the stress, anxiety, uncertainty and grief this pandemic has invited into our daily routine. Sign Up & Pay on our Schedule Page: https://www.beinunion.com/schedule
FALL 2020 YA200hr TEACHER TRAINING
Sept – Nov
(9) WEEKENDS ONLY

Life is yoga

|

Live your practice

.

Think of how much shifts in just 1 class & multiply by 200.
Spend 200 hours on you this Fall & make sh@# happen!
See Teacher Training page or email jaclyn@beinunion.com with questions.
BEST. YOGA. RETREAT. EVER.
MEXICO CITY & PUERTO ESCONDIDO

The world is your mat | Oct 31 – Nov 7th, 2020
Wake up with the world, soak up the sun, live each day to the fullest & sleep like a baby. This is an all out adventure, nature & culture immersion, culinary experience and yoga retreat that will leave you recharged and full of life. Includes unforgettable Day of the Dead festivities in Mexico City.

See the Retreat & Trainings Page for more info and Registration.
Access & Manage your Account
Purchase Passes, Register for Classes & More here:
Make our studio yours! You can now rent studio space.
By community request: Whether you're a student or instructor, looking to practice or run a workshop, meeting, birthday party or more…check out our Studio Rental page for more information on renting our small or large studio.
Like our be. in union yoga fb page for updates, motivation & upcoming opportunities OR sync our calendar with your android or iphone by clicking subscribe link at top right of Schedule page.